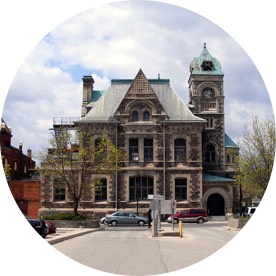 Bringing Customized High Quality Shutters & Blinds Right To Your Door
Located in southern Ontario, Cambridge lies at the confluence of the Grand and Speed rivers, while Brantford is home to both Wayne Gretzky and Alexander Bell. Both cities are rife with Canadian history and leave lasting impressions on both its visitors and locals.
We have been servicing homes in the Brantford/Cambridge areas as our business naturally expanded, dedicating ourselves to in-home professional design services since we began. Whether you are in a brand new build in Brantford's west end, or renovating an older style home in the heart of Galt in Cambridge, we bring your vision to life in a way that truly makes your house a home. 
No project is too small or large. We serve some rather large local businesses as well as the independent homeowner who is looking to add those special shutters and blinds that make a house a home. Decorative, custom blinds and shutters add beauty and value to your home while adding the perfect amount of privacy in two of Ontario's most historic cities. The outside world might be moving and shaking, but inside your style and grace shine with Aldo's custom window treatments.